Benefits Analyst - Fixed Term Contract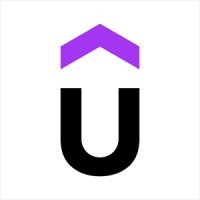 Udemy
IT, Accounting & Finance
Dublin, Ireland
Posted on Wednesday, May 3, 2023
About us
At Udemy, we're on a mission to improve lives through the power of learning. We're a leading global learning company and one of the world's largest education platforms, with more than 59 million learners. Our goal is to provide flexible, effective skill development to empower organizations and individuals.
Talented people are everywhere, and the right opportunity can be hard to come by. That's why we're focused on revolutionizing learning, using our skills and expertise to help others develop theirs and reach their full potential. Individually, we bring our unique perspective to reimagine the way we share knowledge. Together, we can improve lives by making learning more accessible for our learners, our instructors, and businesses around the world.
Udemy is headquartered in San Francisco with global offices in Australia, India, Ireland, Türkiye, and the US. Learn more on ourcompany page.
About you
You're a connector who puts people first and values the lasting ​partnerships you'll build. You're an active listener who cares about the stories people share and are energized by communication and collaboration. You love learning new things and are known for bringing innovative perspectives and questions to the table. You're deadline and results-driven, passionate about creating new processes, systems, and best practices that help your internal partners do their best work.
About this role
We are seeking a Benefits Analyst to join our growing Global Benefits team. As our Benefits Analyst for our EMEA and APAC regions (e.g., Ireland, UK, India, Turkiye, and Australia), you will support multi-country benefits administration, benchmarking, benefits design, audits, policy review, financial projections, and benefits valuations. This role requires close collaboration with external partners (brokers and providers) and internal stakeholders (Payroll, Legal, People Partners, People Operations, Recruiting, and Finance). In addition, you will leverage your deep experience and understanding of global benefits plans and offerings, including local statutory requirements, to provide program thought partnership and drive the exciting execution of these programs and initiatives at a local and global level. This is a 1year Fixed Term Contract.
What you'll be doing:
Support and deliver the development of our health/welfare and retirement benefits programs in EMEA and APAC, track benefits costs, perform benefits reconciliations, and support renewal planning and execution.

Provide day-to-day administrative support for EMEA/APAC benefits (such as new hire enrolments, life events, terminations, leave of absence administration, payroll/benefit data changes, vendor files, and vendor invoices), and resolve benefits inquiries from Udemates and stakeholders with a high-touch, white-glove approach.

Partner with our global and local brokers to benchmark our benefits in alignment with local emerging trends (e.g., legislative, workforce demographics, trends, population health management, plan design, etc.) while remaining cost-balanced, legally compliant, and balanced with Udemy's benefits philosophy and needs.

Manage the documentation, maintenance, and scalability of local benefits. procedures/processes for operational excellence.

Advise and support the modification/build of leave policies and configuration of absence/time tracking in Workday.

Collaborate with the Global Benefits team on wellbeing strategy, execution, and communication within regions.

Participate in global benefits/wellbeing projects and evaluate current processes to recommend scalability, parity, harmonisation, and enhancements opportunities.

Support with benefits due diligence and implementation efforts with new entities.
What you'll have
:
3+ years of international benefits and leave of absence experience.

Experience administering EMEA + APAC benefits programs is required, preferably in a high-growth environment.

Bachelor's degree required or equivalent experience preferred.

Workday experience is preferred.

Experience developing benefits processes, documentation, and engaging employee communications.

Ability to work with internal and external stakeholders in a global environment and collaborate effectively with people from other cultures.

Ability to prioritize and stay organized in a constantly evolving work environment.

Ability to maintain, own, and strengthen relationships with vendors and internal stakeholders.

A passion for continuous improvement and driving an amazing employee experience.
We understand that not everyone will match each of the above qualifications. However, we also realize that everyone has unique experiences that can add value to our company. Even if you think your background might not perfectly align, we'd love to hear from you!
Life at Udemy
We aspire to be as vibrant and dynamic as the communities we serve, as inquisitive as those who use our platform, and as revolutionary as the future we strive to open for everyone. Here are some of the things we love about life at Udemy:
We're invested in creating an inclusive environment that welcomes a diverse range of backgrounds and experiences. From creating employee resource groups, ensuring we're a Fair Pay Workplace, and building a flexible work culture, our belonging, equity, diversity, and inclusion (BEDI) initiatives always put our people first. We want you to be able to bring your authentic self to work because when we all do, we're better for it.





Learning is what we do – inside and out. Our Learning & Development team is second to none, helping ensure your journey is one of continuous progression. You'll also have unlimited access to Udemy courses, monthly UDays (meeting-free professional development days), and a generous annual professional development stipend.





Our reason to exist is to revolutionize learning – that calls for taking risks and learning from failures. Whether it's our hackathons (a company-wide effort to envision new possibilities for our product) or sharing our prototypes, we see experimentation as a crucial step on the path to success.




Of course, the best thing about being part of Udemy is knowing your work makes a difference for people and organizations around the world. You've got the skills; why not use them to help others develop theirs?
At Udemy, we value diversity and inclusion and consider qualified applicants without regard to race, color, religion, sex, national origin, ancestry, age, genetic information, sexual orientation, gender identity, marital or family status, veteran status, medical condition, or disability. We will consider for employment qualified applicants with arrest and conviction records.
Would you like to learn more about Udemy? Here are a few resources:
Information regarding data privacy is available within the Udemy Careers Privacy Notice.
About our Dublin location
Dublin is where our Europe, Middle East, and Africa (EMEA) headquarters is located, which means it plays a major role in our mission of sharing knowledge and unlocking potential for learners, instructors, and businesses globally. We have a fantastic central Dublin location with a brand new building, purpose-built for us. We've invested a lot here and have seen huge growth in the EMEA market – which is why we see Dublin as a key location for the future of Udemy.
We have also been officially certified as a Great Place to Work in Ireland, recognizing our high-trust, high-performance workplace culture. With so many diverse perspectives, languages, and ethnicities coming together here, it's no surprise that our Dublin office has been thriving.
#LI-Remote
#LI-EE1
+1
Meet Constance
Constance Wilson, Global Head of BEDI
Why is BEDI important at Udemy?
1:05
What are the BEDI pain points frenquently expressed by employees?
1:11